Backflow Prevention
Backflow prevention has become a major concern to municipalities throughout Ontario. At Barrett Mechanical we can survey, install, repair and test all types of prevention devices. We have several Certified Cross Connection Control Specialists. Let us handle your commercial, industrial and residential back-flow prevention needs.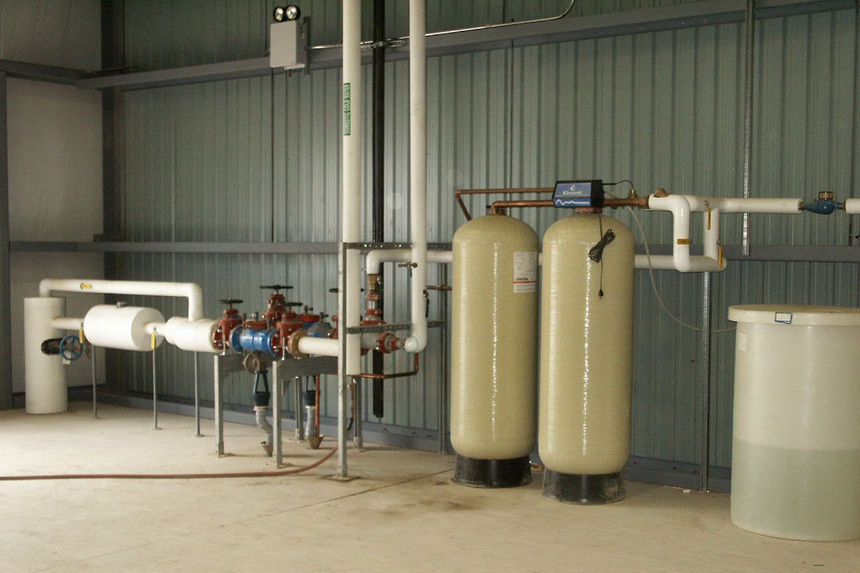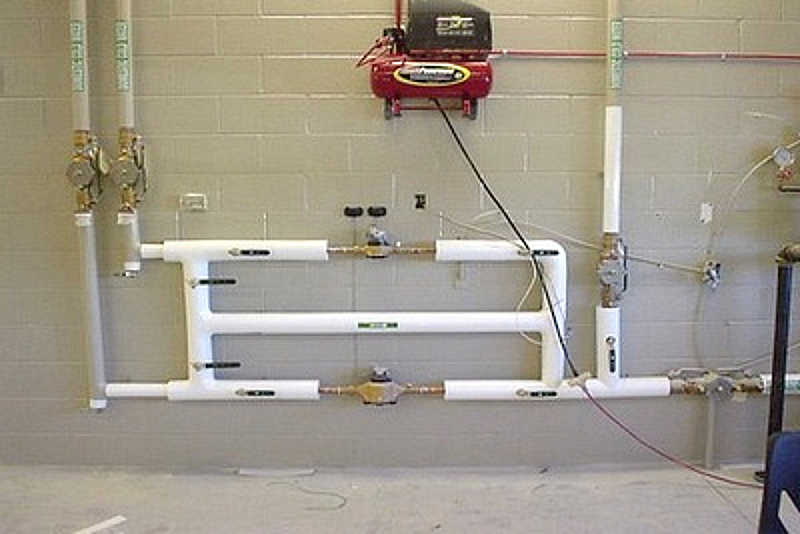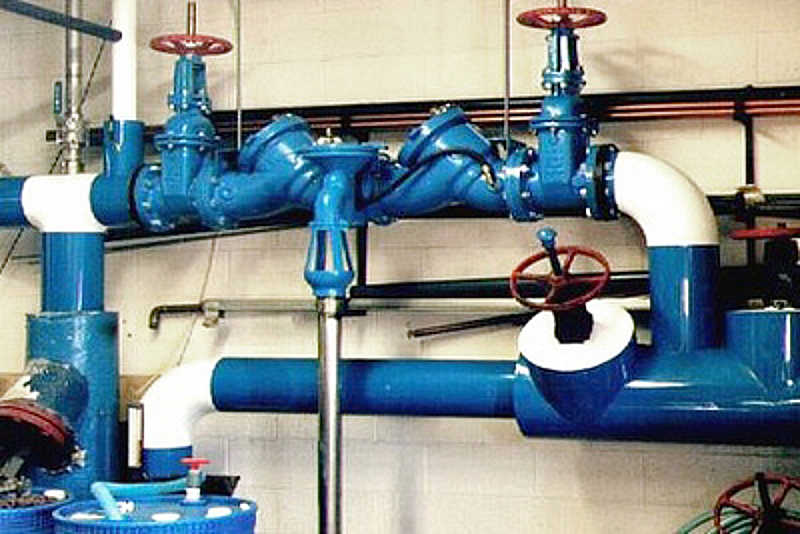 Sample backflow prevention project photos. For more photos visit our
Backflow Prevention Project Photos
gallery.
In 1998, most Southwestern Ontario municipalities passed stringent back-flow prevention bylaws that require all commercial, industrial and institutional buildings to have proper testable and functional back-flow prevention devices in place. A Certified Cross Connection Control Specialist must be hired to test any installed device annually. If the building's owner does not adhere to this law, the Ministry of the Environment has the right to shut down the building's water supply until any and all devices have been tested and pass inspection.
Our team of certified specialists can install and test:
Pressure Vacuum Breakers (PVBs) used in irrigation and sprinkler systems.
Double Check Valve Assembly commonly used in public swimming pools, steam generators and heating equipment. Installed mostly in premise isolation or medium hazard situations.
Reduced Pressure Principle Backflow Preventers inarguably the most reliable and effective means of backflow prevention second only to the Air Gap (AP). The RP is primarily used in medium to severe hazard situations such as Food and Beverage processing plants, Chemical Refineries and Steel Mills where a possible cross connection could cause serious injury or death.
We are licensed to install plumbing work throughout the province, be it basic plumbing or specialized back-flow prevention procedures.
Service Work, Emergencies, Troubleshooting and Consulting
In addition to servicing your planned projects, we are also available for the unexpected. Call us for emergency service assistance, trouble-shooting and professional consultations.
Other Services
Since 1994, Barrett Mechanical has been serving a wide variety of commercial and industrial clients with process piping installations and maintenance across Southern Ontario. Our services include but are not limited to the following:
Learn More about Barrett Mechanical